What Buyer Activity Is Tellng Us About the Housing Market
Demand Still Strong  Even Though Markets Have Cooled
Though the housing market is no longer experiencing the frenzy of a year ago, buyers are showing their interest in purchasing a home. According to U.S. News:
"Housing markets have cooled slightly, but demand hasn't disappeared, and in many places remains strong largely due to the shortage of homes on the market."
That activity can be seen in the latest ShowingTime Showing Index, which is a measure of buyers actively touring available homes (see graph below):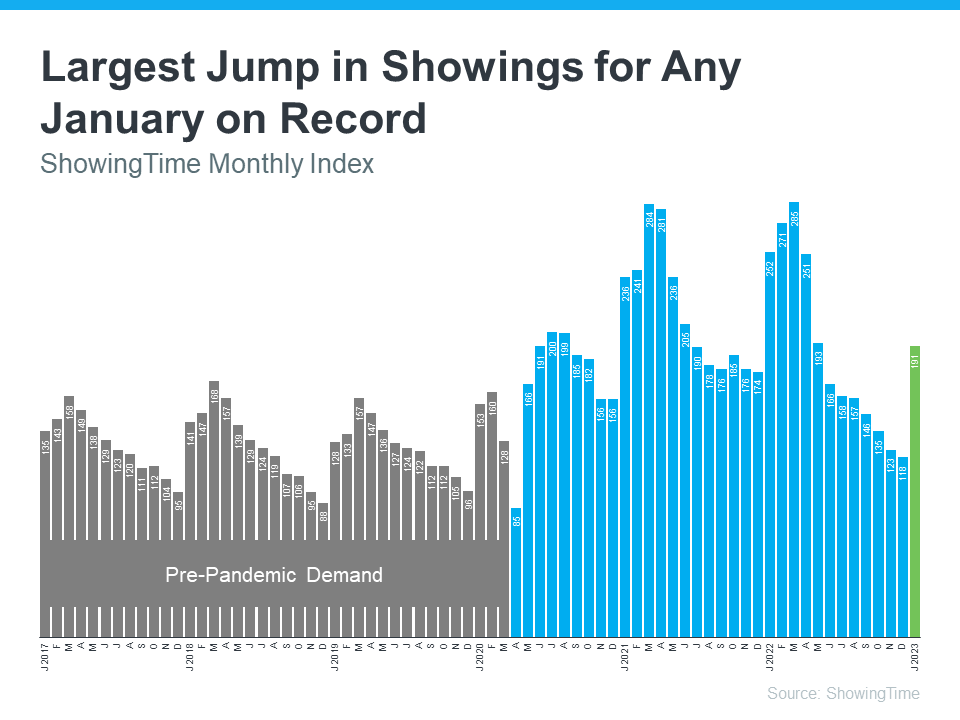 National Jump in Showings of 62% from December to January 2023
This National graph shows a 62% jump in showings from December to January and is one of the largest on record. There were also more showings in January than in any other month since last May. As you can see in the graph, it's normal for showings to increase early in the year, but the jump this January was larger than usual, and a lot of that has to do with mortgage rates. Michael Lane, VP of Sales and Industry at ShowingTime+, explains:
"It's typical to see a seasonal increase in home showings in January as buyers get ready for the spring market, but a larger increase than any January before after last year's rapid cooldown is significant. Mortgage rate activity this spring will play a big role in sales activity, but January's home showings are a positive sign that buyers are getting back out there . . ."
Southern Region Showings Up 50%
Showings for the Southern Region from Texas east to the Atlantic states showed a 50% increase.  Showings were down from January 2022 by about 24% nationally and 31% for the South Region but as the graph above shows they have increased substantially over the last half of 2022.
It's important to note that mortgage rates hovered in the low 6% range in January, which played a role in the high number of showings. What does this mean? When mortgage rates eased, buyer interest climbed. The jump in home showings early this year makes one thing clear – while rates may be volatile right now, there are interested buyers out there, and when mortgage rates are favorable, they're ready to make their move.
Mortgage rates are down on March 16 to 6.6% following an increase of more than half a percent over five consecutive weeks from a low 6.12 on Feb 2nd to 6.73 on March 9th. Turbulence in the financial markets is putting significant downward pressure on rates, which should benefit borrowers in the short-term.
Bottom Line